WILDERNESS FIRST AID TRAINING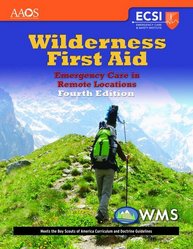 For more information or to schedule a class, please contact Chuck at 702-524-2195
Wilderness First Aid (WFA) is the assessment of and treatment given to an ill or injured person in a remote environment where definitive care by a physician and/or rapid transport is not readily available.
This training is also applicable in a natural disaster or mass casualty situation where public safety response may be delayed.
This class covers the following topics:
Initial Preparations, First Aid Kit and Personal Protective Gear
Basic Anatomy/Physiology, Body Systems
Accident Scene Safety, Risk Factors
Assessment of Illness/Injury and Plan of Action
Bleeding control
Breathing emergencies and airway management
Musculoskeletal Injuries and Care
Treatment of Shock and other Medical Emergencies
Biological Hazards and Response
Environmental Hazards and Response
Behavioral/Psychiatric Emergencies and Response
Evacuation Considerations
Certification and Credit: American Safety & Health Institute Wilderness First Aid — 2 year Certification
This certification is accepted by the Boy Scouts of America, Girl Scouts of America, the American Camp Association, Philmont, and other High Adventure Programs that require Wilderness First Aid Certification.
Please call for availability on March 26 / 27 class.
Chuck 702-524-2195